Living in a New Place, Accepting Visitors!
About two weeks before I left Oregon, I signed a lease for my new apartment.  I didn't see or tour the apartment before signing nor did I see pictures of the apartment.  I fully relied on Google maps street view, floor plan images and the words of a patient sales person.  Surprisingly, It actually worked out totally fine.  When I arrived in Illinois, after checking into the hotel, I promptly visited my new apartment complex the next more to see if I could get a glimpse of my new digs.  Unfortunately, the apartment wasn't ready so I literally didn't see my new house until after I signed the lease, handed over my first months rent with deposit and was handed the keys.  You would think I girl as commitment-phobic as me would have anxiety by this. Well, you're right but I've also had a similar experience before when I purchased my car that turned out amazing so I figured I would go with it and see what happened.
My apartment is a 1 bedroom and about 700 square feet. By far the smallest place I've lived in since…maybe ever actually.  No wait, when I was 18 and left home my townhouse was something like 500 or 600 square feet but c'mon, that was when I was still a kid.  Have I tricked you into thinking I'm an adult? Yes!  Anyway, my house is AWESOME!  The rooms are perfect size for Coil and I and actually bigger in comparison to the little 900 square foot house I left. I was instantly impressed by the condition, fixtures, paint color and layout. Everything is exactly as it was described to me over the phone.  The building is totally secure and even has a intercom system for food deliveries.  I'm completely satisfied with this new home!
Now I'm in the process of furnishing and unpacking.  I've chosen to keep my living room as a sewing, painting and other craft area so I went to Ikea and purchased a sweet table!  It has A-frame legs that telescope to be tall like a counter height table or short like a normal height table.  I can even raise the back of the table and keep the front low for painting or drawing.  I chose to keep it white to really be able to see what I'm working on even though the glossy red top was calling my name.
Other than the table, I purchased a blow up aerobed to temporarily sleep on until I make a decision to purchase a new mattress and bed.  Since it's been so cold here in the evening, hitting lows of -20 degrees and highs of only 30 degrees I unpacked my down mummy sleeping bag from my camping gear box and stuck my yoga mat between the air mattress and sheet.  It only took one night to be reminded of the heat loss an air mattress causes if you don't have something under you.  It's fun and feels like I'm camping but better yet, I will have an extra bed for when people come to visit!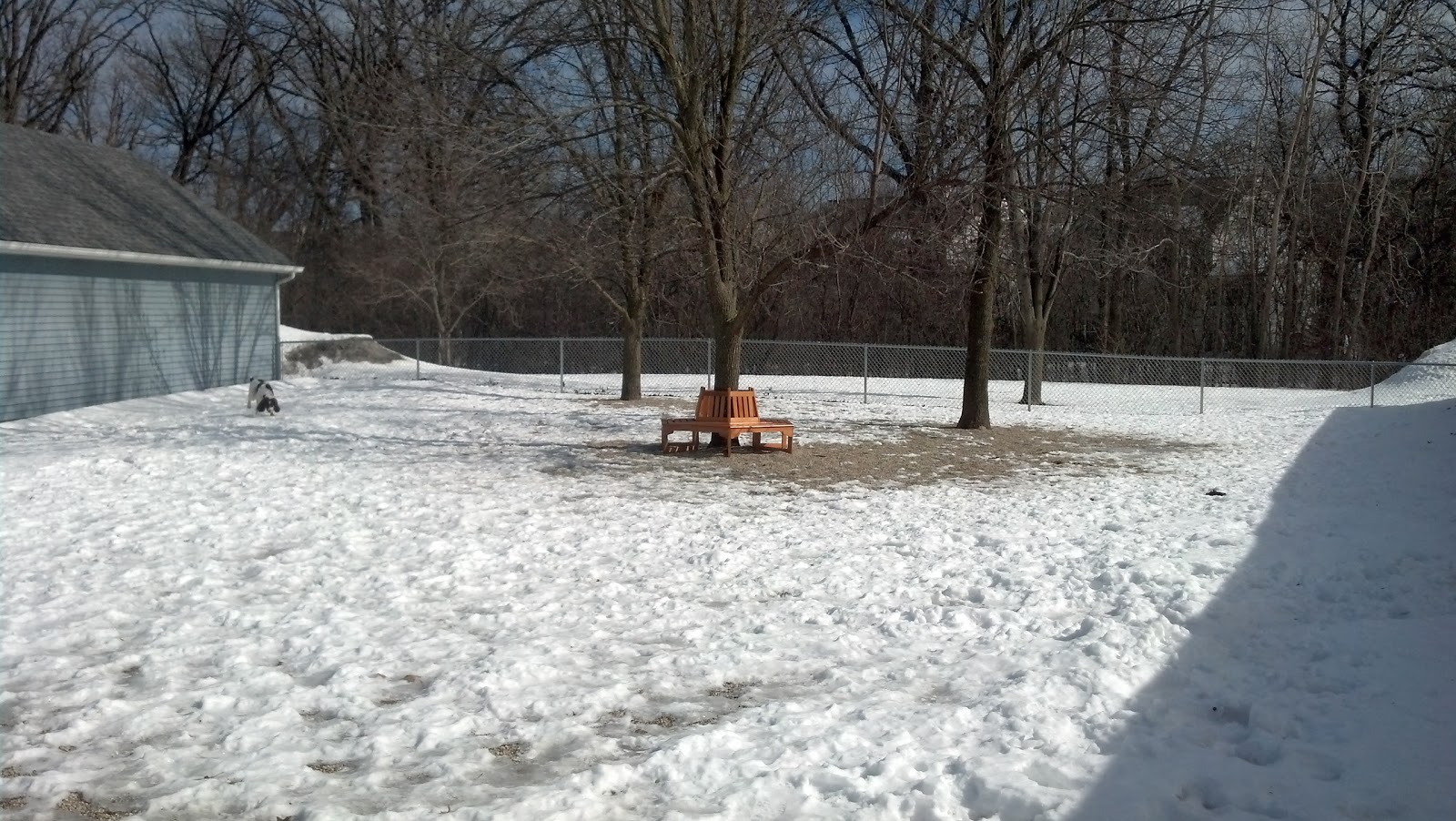 The dog park at my new apartment complex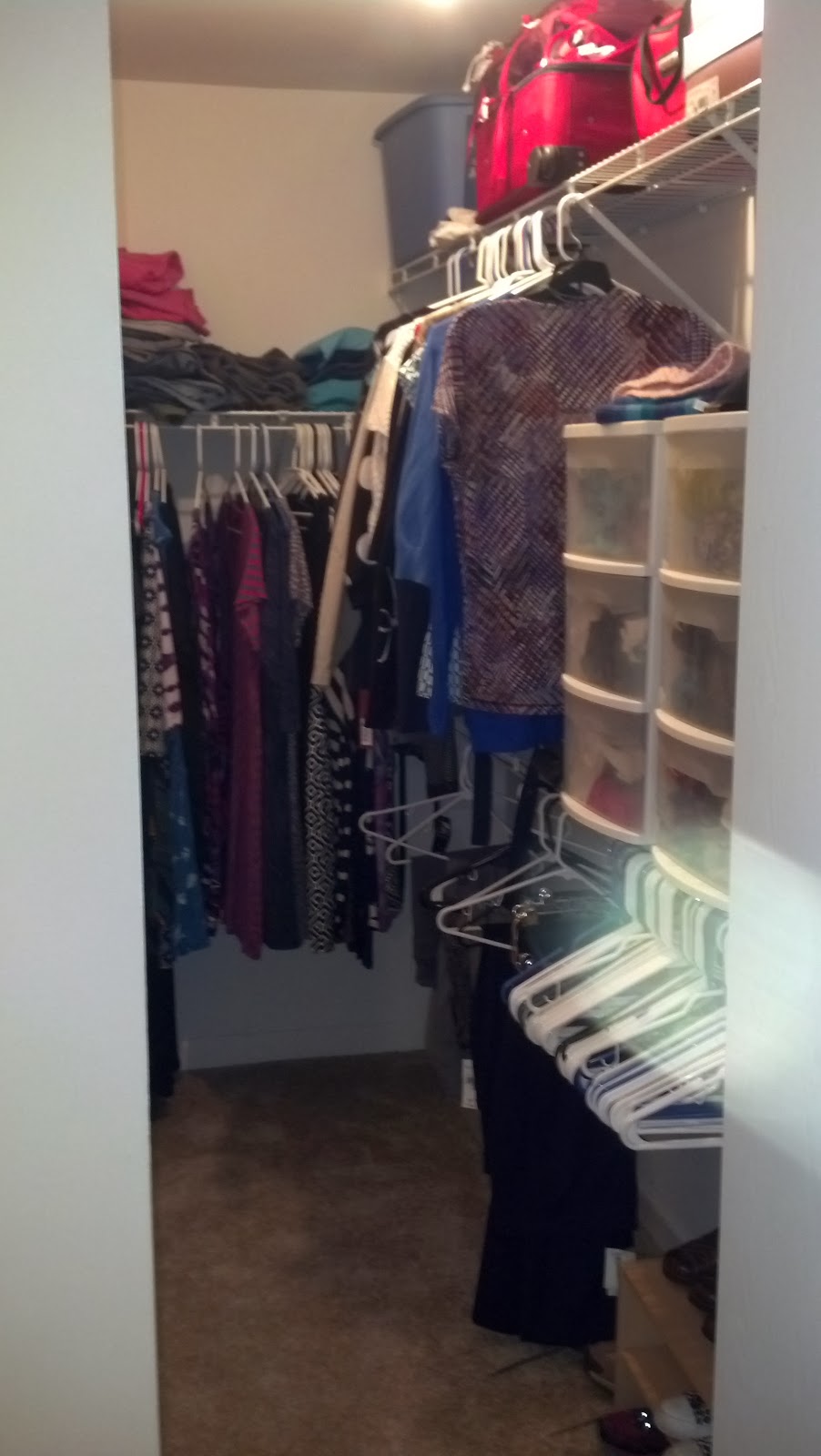 My new closet is amazing! It's about 15′ long.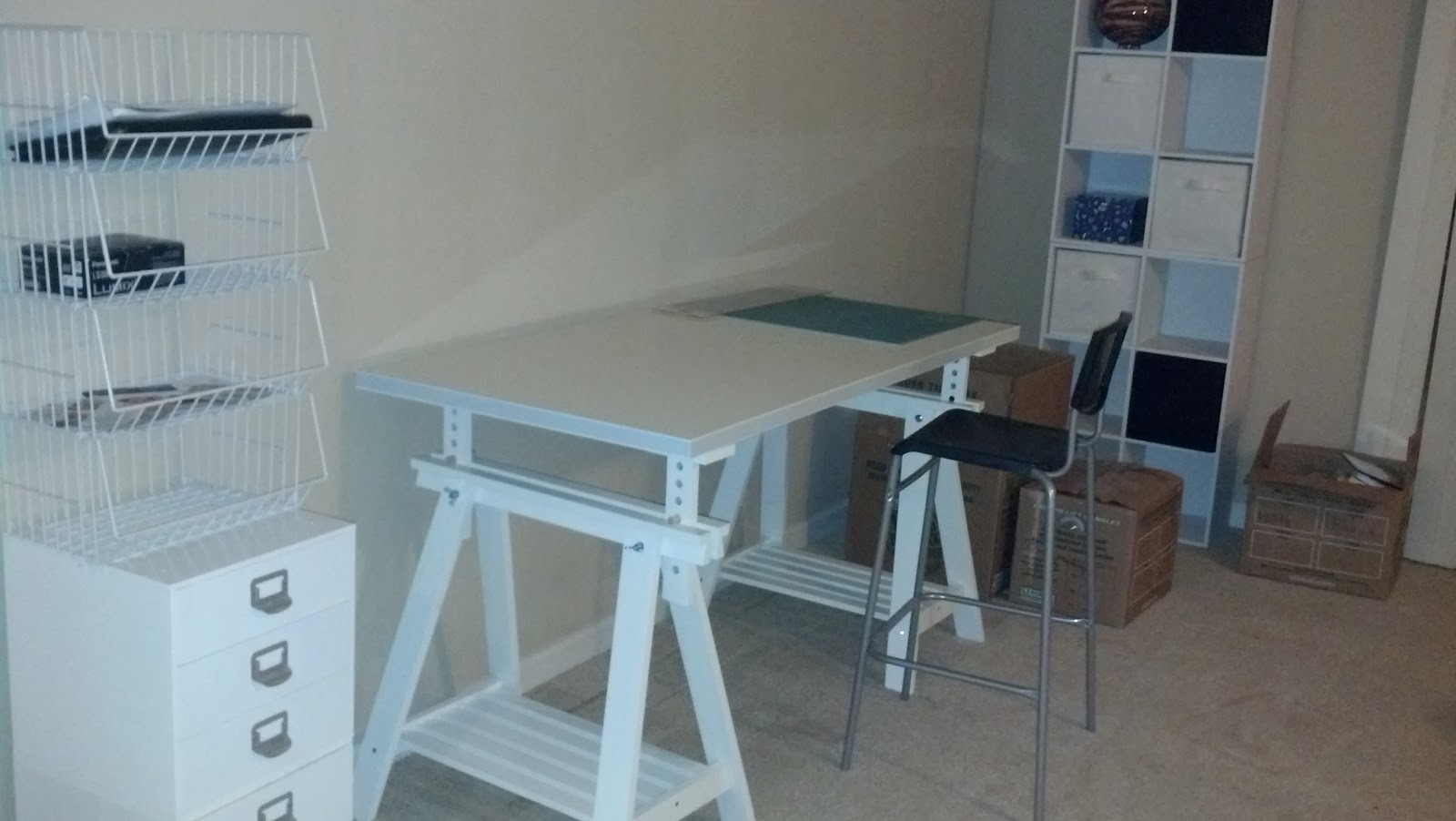 I'm already getting good use out of this space!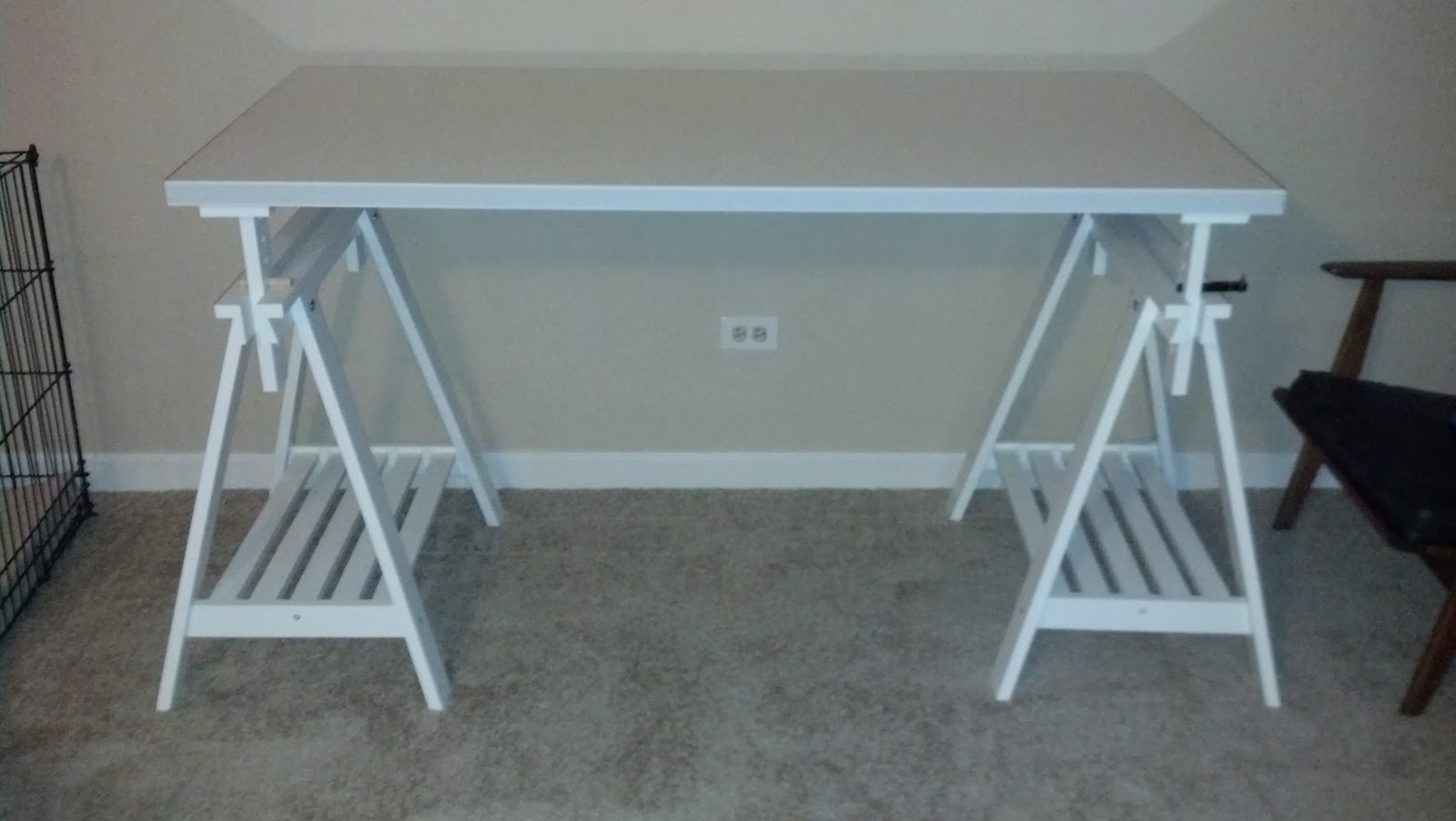 The best most affordable adjustable table.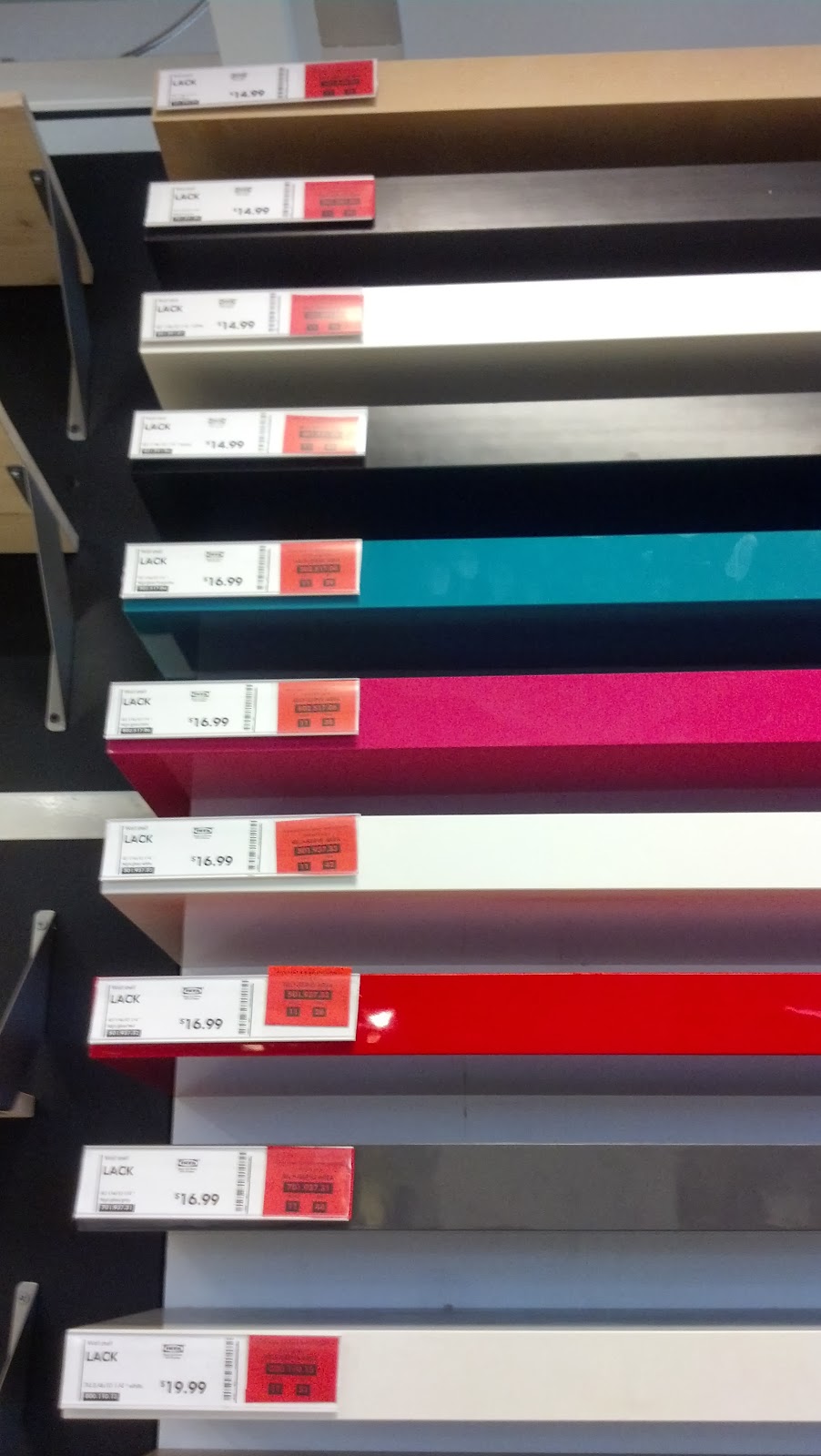 All the color options…I liked the red!