DIY Hand Painted Chevron Dresser and Nightstand – IKEA
What have you been up to in Illinois, Sarah?  Well, the short answer is, work and not much else….except DIY projects. I sold the majority of my belongings before I moved so I've spent a considerable amount of time finding new furniture and making it my own.
After searching for hours on Amazon, Overstock and other sites for the perfect bedroom furniture, without finding exactly what I wanted, I quickly discovered IKEA sells unfinished, hardwood items that I can paint. I naturally started with my bedroom since I didn't have a bed or mattress but I didn't want the normal, boring brown or black bed with matching dresser and nightstand. Instead, I want a cozy, colorful, jewel-toned vibe for my bedroom to make me feel comfortable and happy.
The colors are on the trendier side but I'm in LOVE with them; Especially the emerald green that I decided to make the primary color. The mustard yellow is my second favorite so I wanted to make sure it's showcased as well.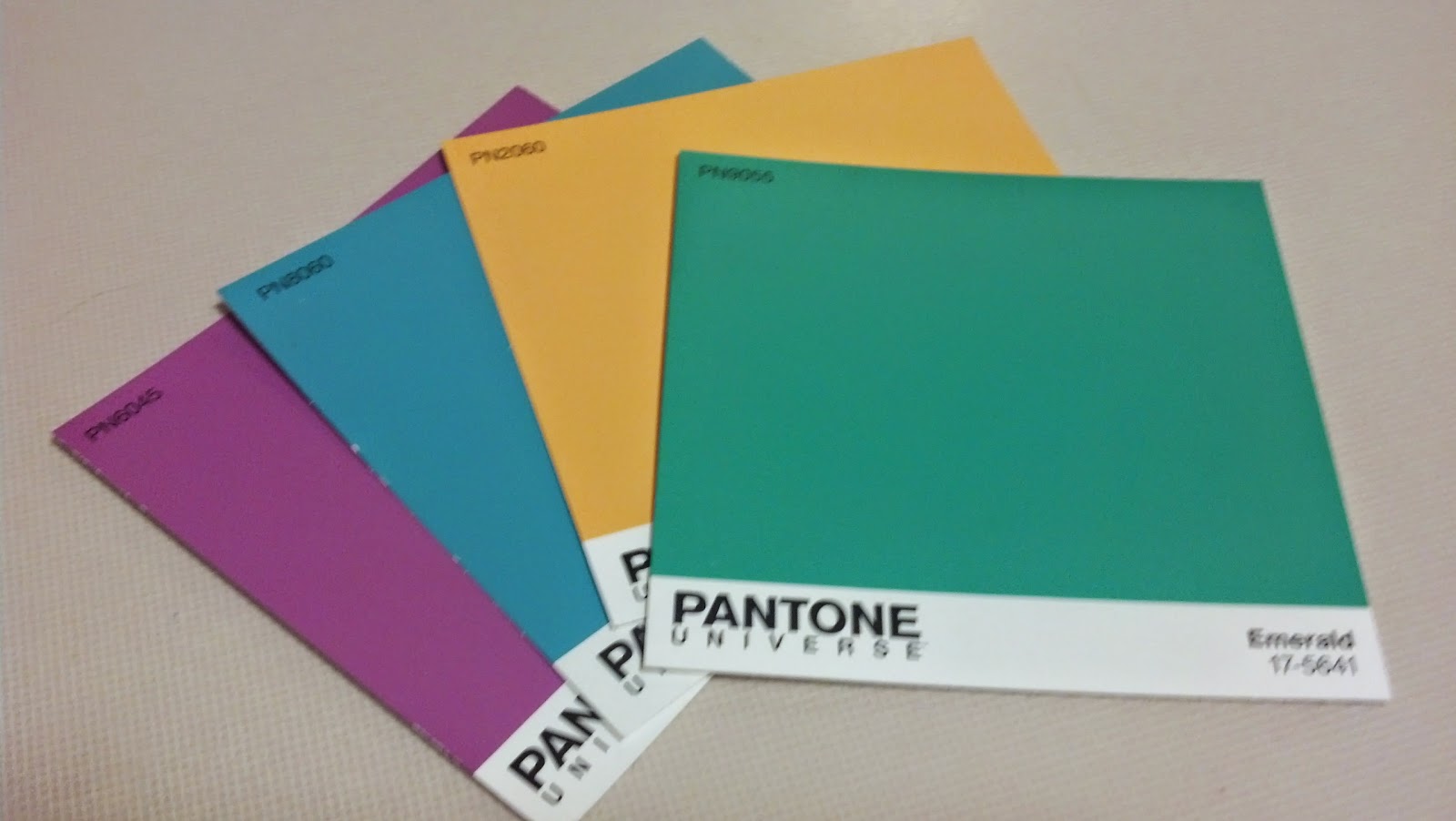 Two of the four colors were the last Pantone colors of the year last two years
I quickly learned, that I should have primed and painted before assembling the furniture to save on the time it took to carefully navigate small, tight spaces and hardware but I guess that's the beauty of DIY projects, right?  They have minor imperfections that one doesn't get from buying manufactured furniture.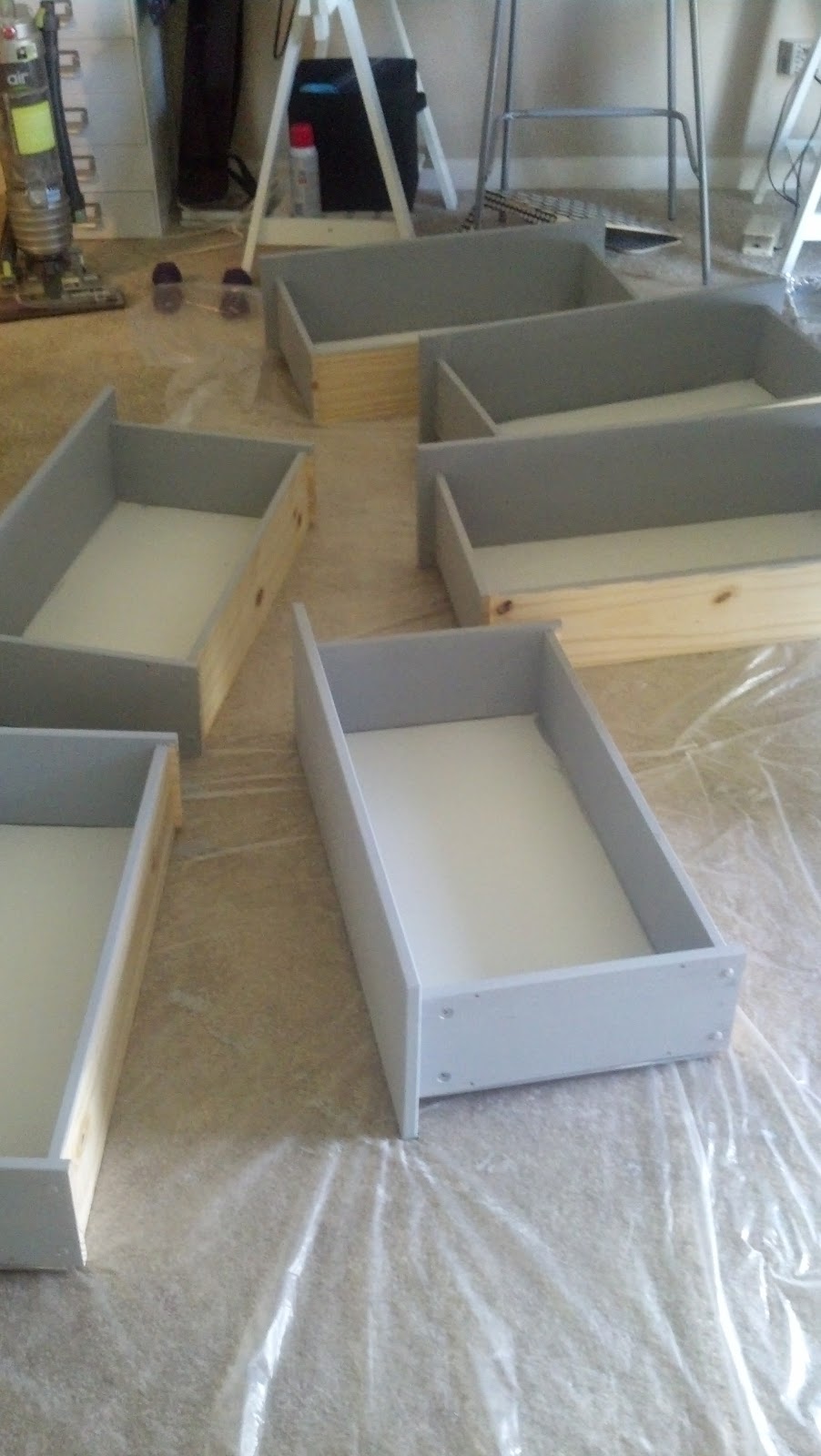 Why paint the back of the drawer?
I really like how the chevron stripes turned out. A bit reminiscent of Charlie Brown but overall the pattern is interesting and happy. I lined the drawers with a lighter green, paisley pattern paper.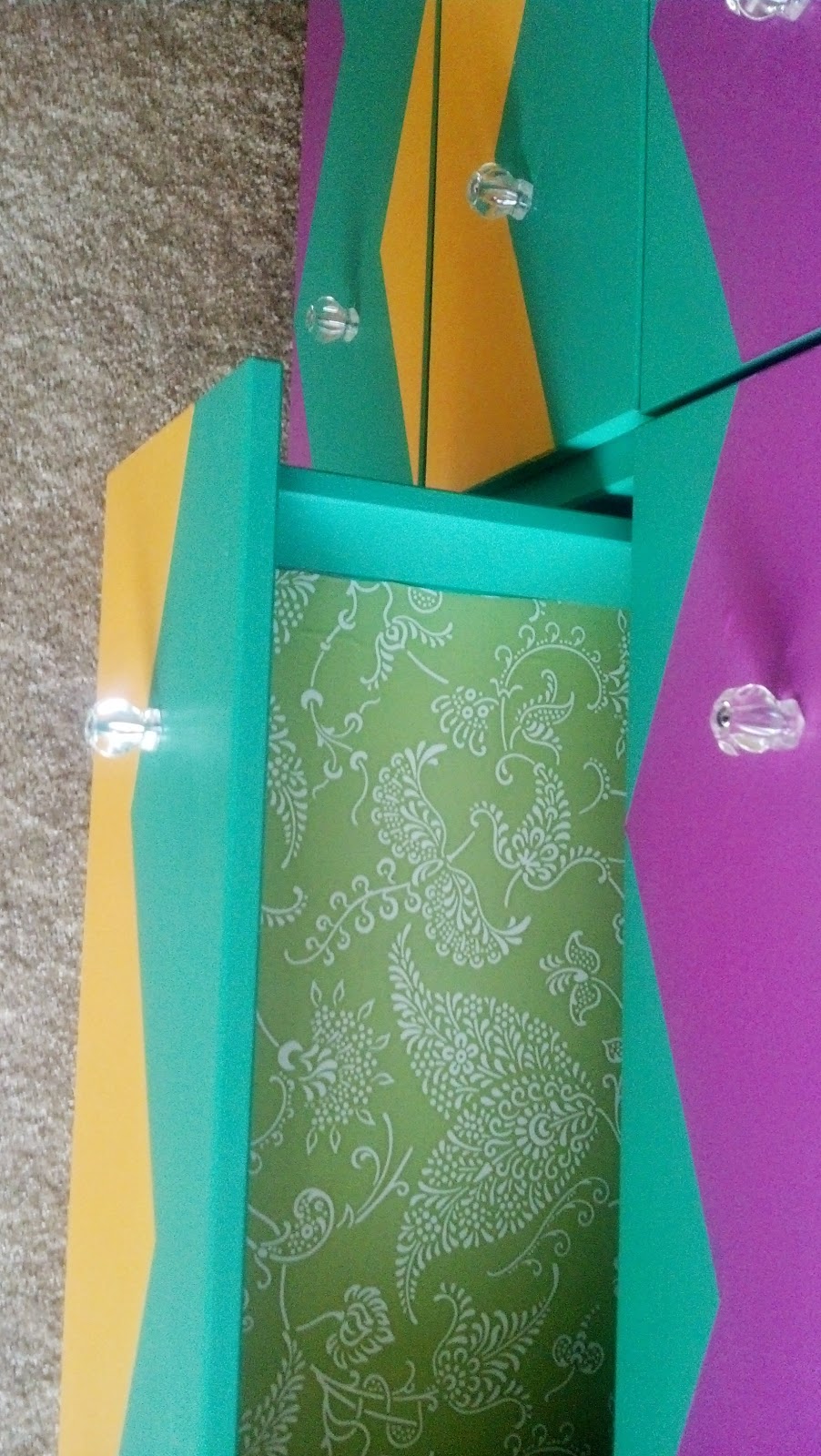 The nightstand is pretty much the same color scheme as the dresses but I attempted to create an faux-Indian design on the front of the drawer which didn't come out the way I wanted it to so instead of trying to recreate the same design, I went with the chevron stripes.  I know the two designs don't really "go" together but I like that they are different and not totally matchy-matchy.  I'll probably end up painting over my nightstand design sooner rather than later.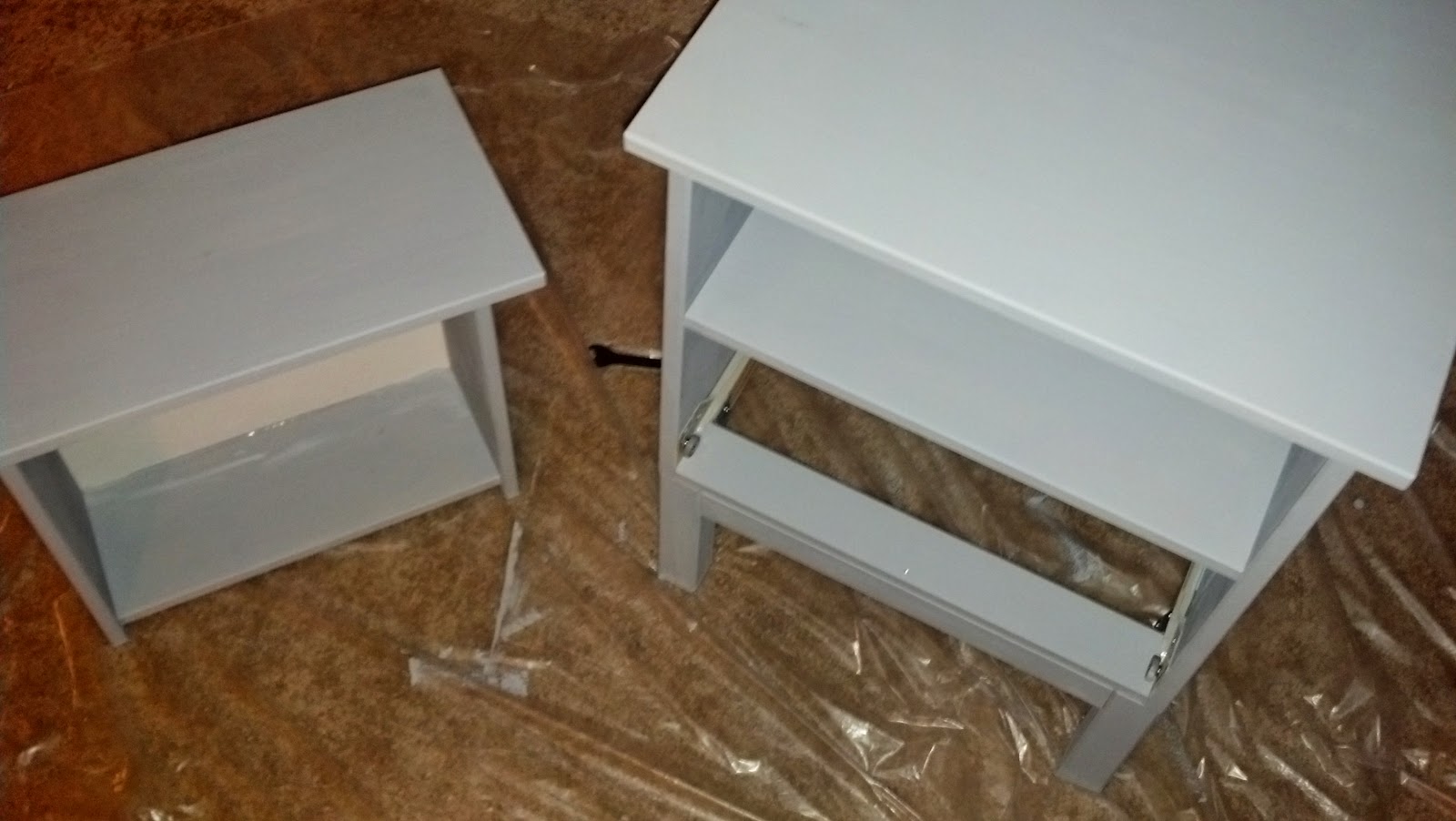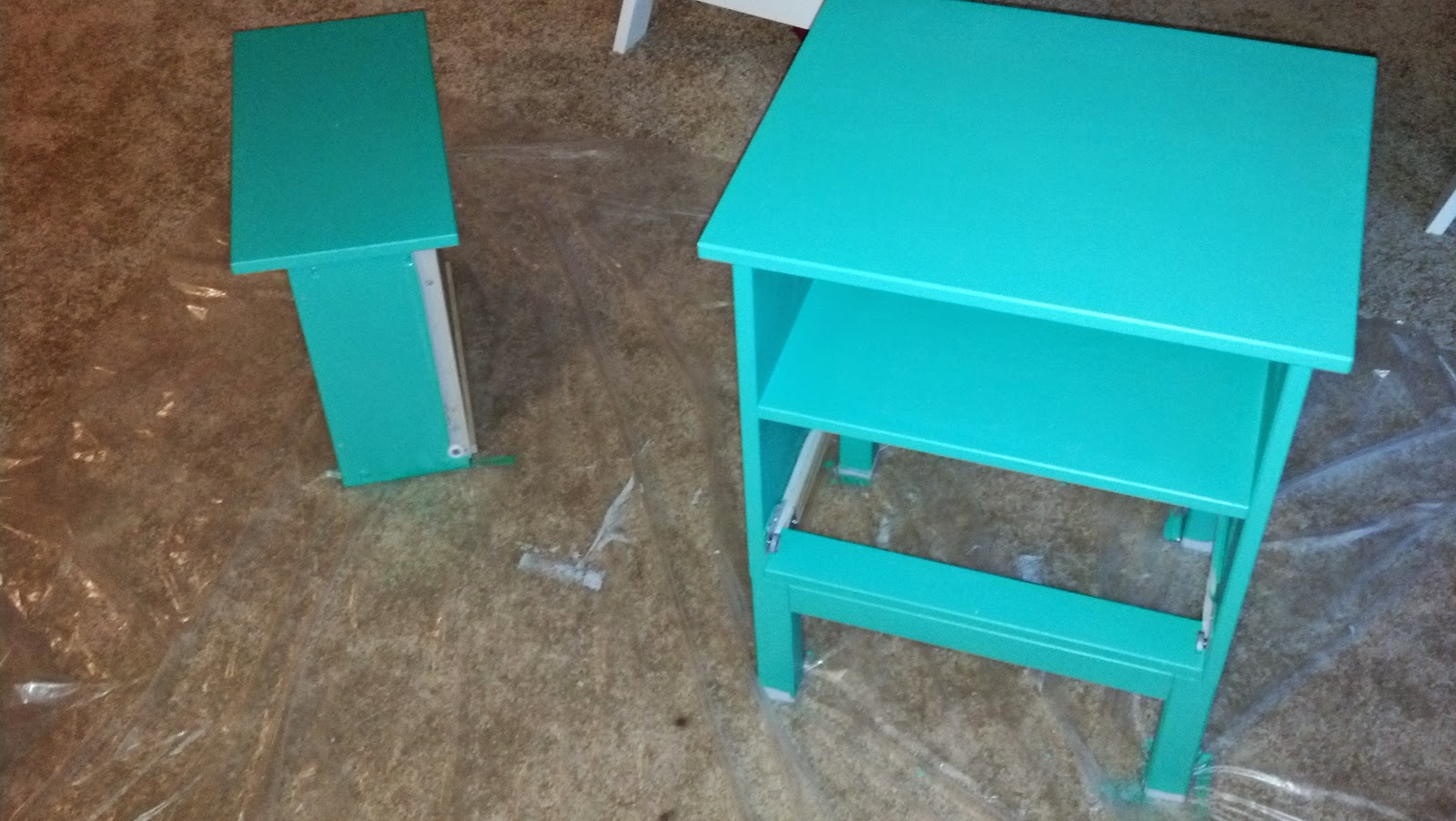 Same process as before, build, primer and paint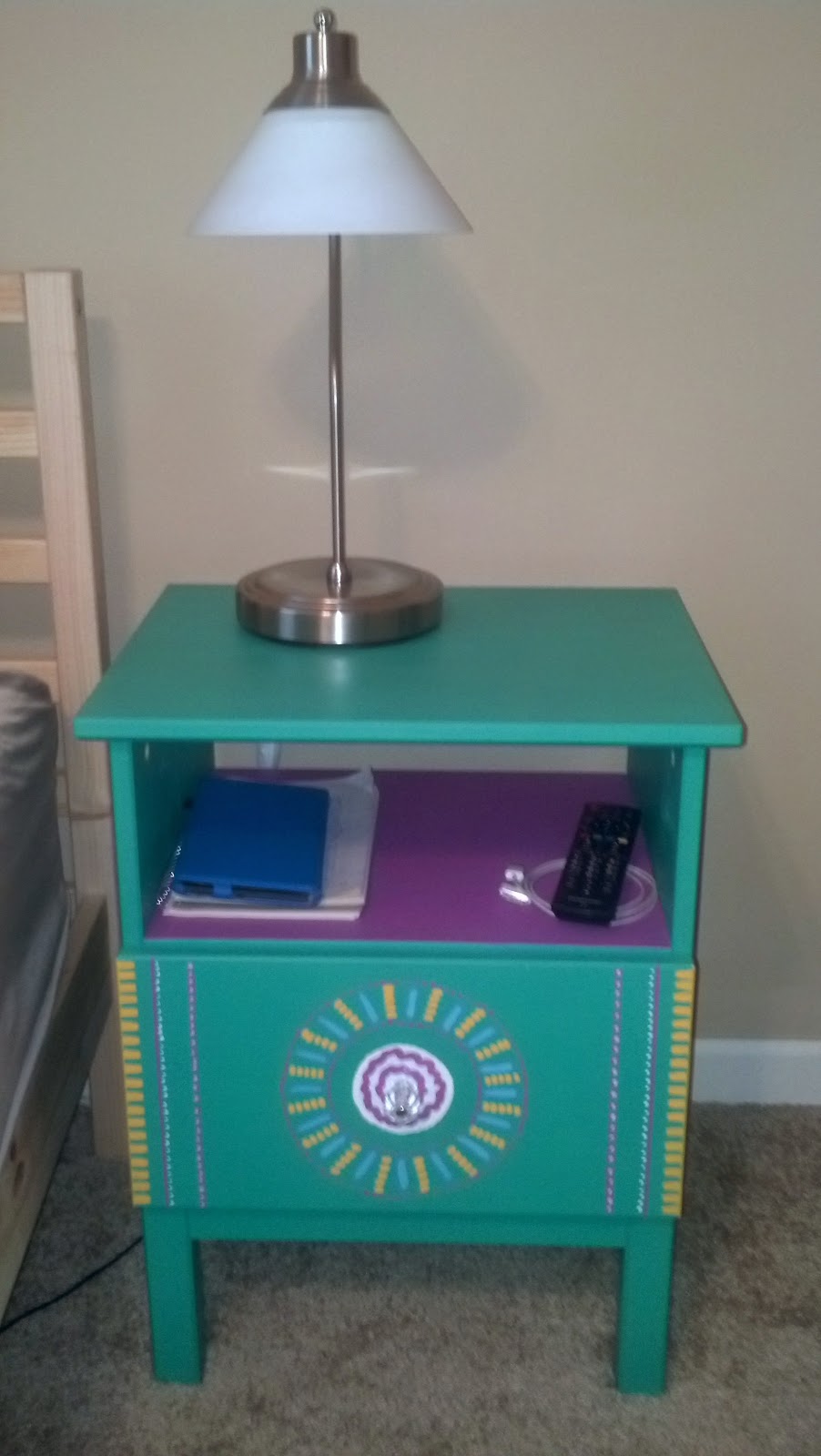 Next: A glimpse of the unfinished bed frame made it into the picture too.  I have plans to paint and create a new headboard. Stay tuned for that excitement! ha!