Learning to Run and Completing a 5k
For years I have wanted to be a "runner." You know what I mean. One of those lean, tall, thin-bodied beauties who are sucked into their skin with the help of a neon colored spandex that you pass on the road. Or one of those hard-cored, muscular calved folks who can go for marathons and beyond on singletrack dirt trail while you're huffing and puffing walking up the same mountain. Or even just the rec runner who socially joins groups of friends for a daily short group run where one or two people might actually be training for a race.  It was in 2010 when I first thought about learning to run and participate in a 5k race.   Well a few weeks ago I finally completed my first 5k!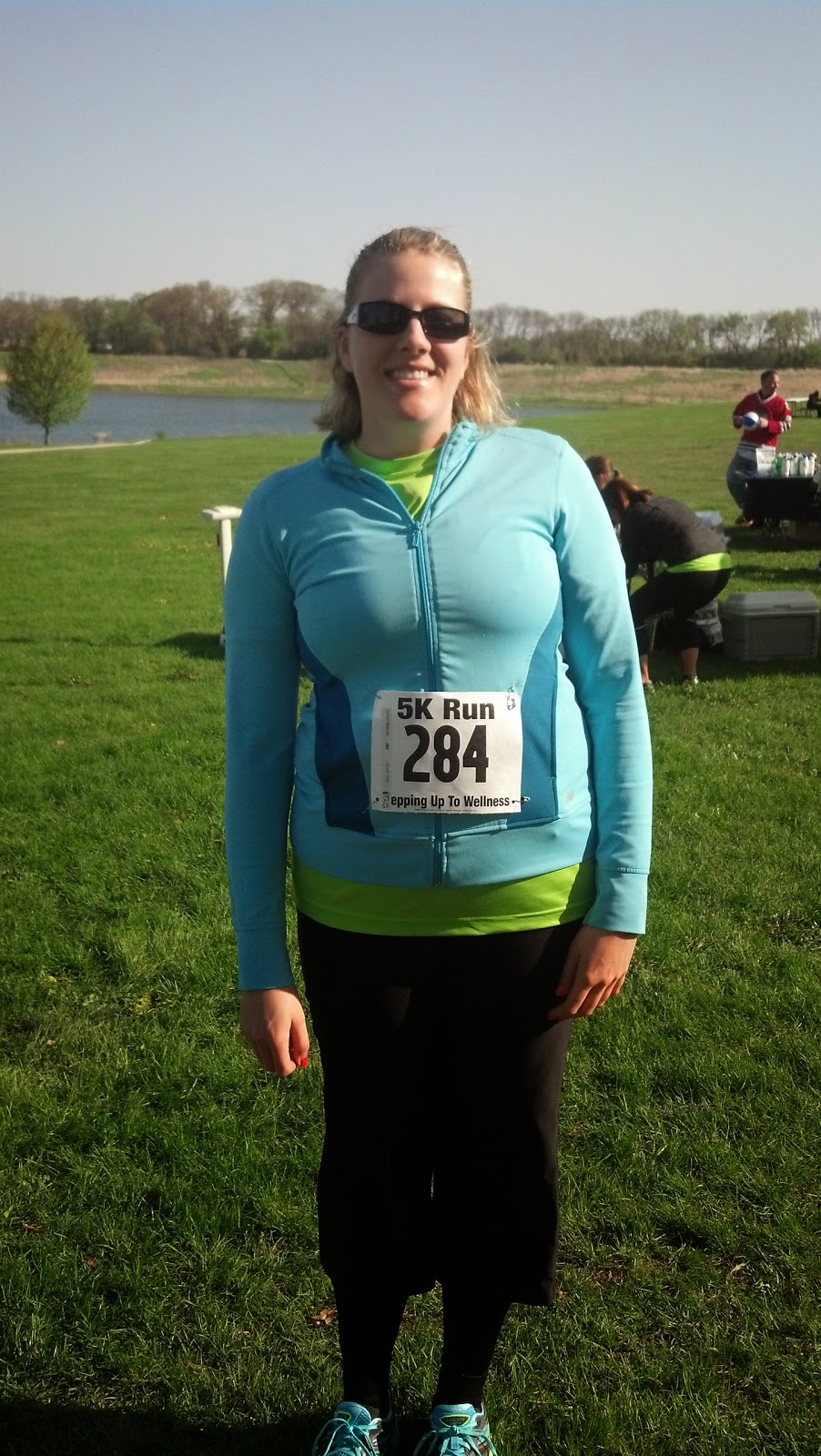 Me before the race in my layers, which I regretted wearing mid-run.
Now you might be asking yourself, why would you need to "learn to run?" humans have been doing this since we were living in caves.  You may have read the book about the Tarahumara Indians who run barefoot and think why would anyone need to "learn" to do something we've been doing for centuries?  Believe me when I tell you, it's something you have to learn to do if, like me, you haven't run since you were a kid otherwise you will injure yourself .
It's taken me a while to transform myself from simply thinking about a 5k to actually completing a 5k . And really for me it's been a journey of learning about health and nutrition in addition to form and function.  In 2010, I started learning about the couch-to-5k (C25K) program but quickly got distracted and forgot about it.  Then I started researching nutrition and exercise; learning things I've never learned before in school or from my family/friends.  I signed up for fitness and nutrition programs through the city recreation and fitness center which helped me experiment with my body and pushing beyond my limits. After that I got into yoga where I joined several classes and completed a 40-day challenge program before I set out to run again.  Then, last year I started running again and QUICKLY started to have painful back spasms.  Looking back now, that was just another step in the journey since I got the pleasure to learn new exercises with a physical therapist and weight train with a competitive fitness athlete.
It hasn't been easy.  A few friendship had to be lost along the way who were pulling me into unhealthy habits. But I've gained deeper friendships with people I respect and who inspire me to be better every day just because I wanted to learn to run.  I believe Bend, Oregon is probably the best place to find active, inspirational people and I'm happy to say that I'm slowly finding the same types of people here in Illinois.
Now I'm not saying I'm perfect or an expert in the area of health and fitness but I just wanted to celebrate this small achievement.  Next, I've set a weight loss goal for myself that I will blog more about later but for now I simply wanted to share some pics from race day.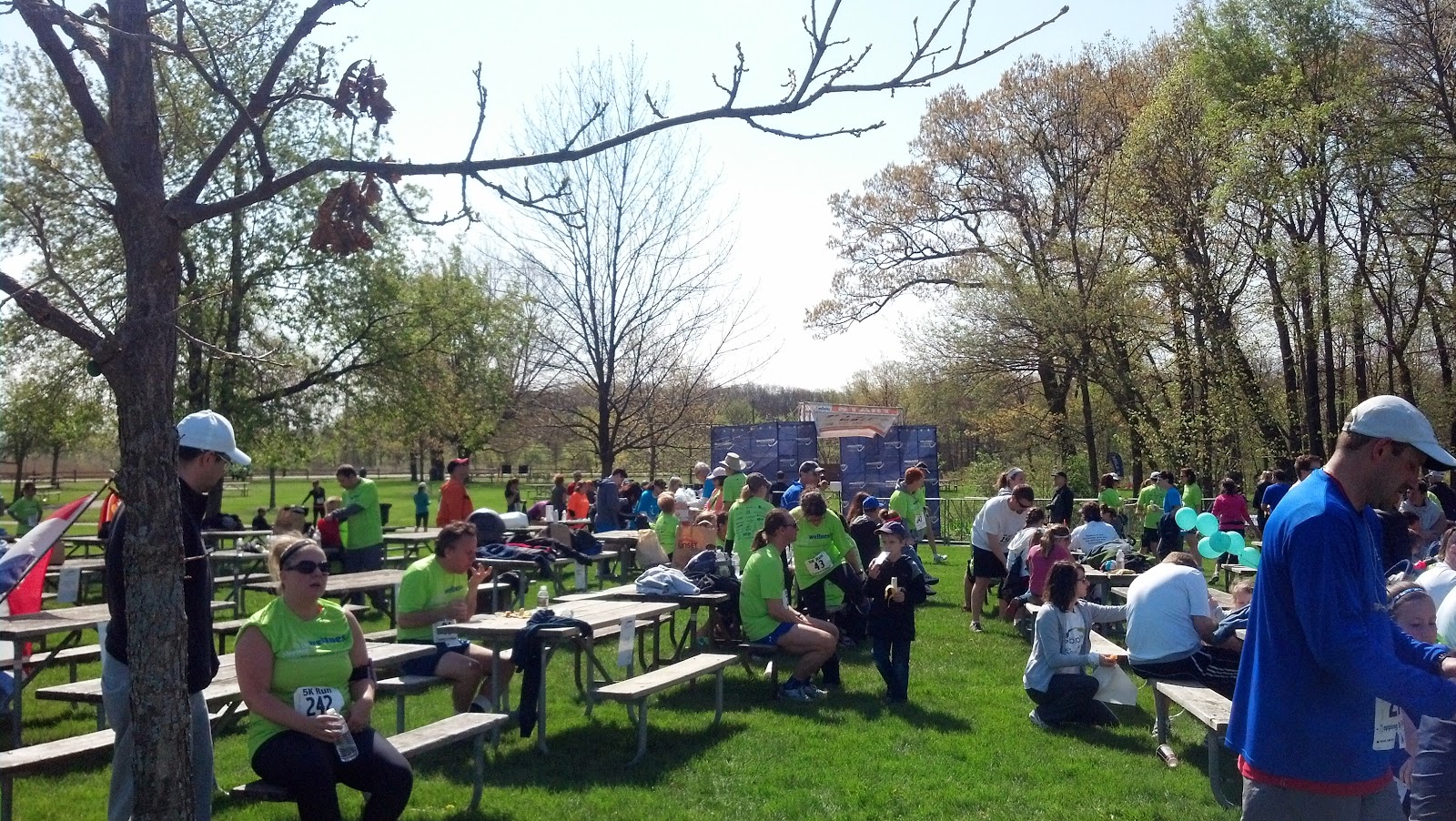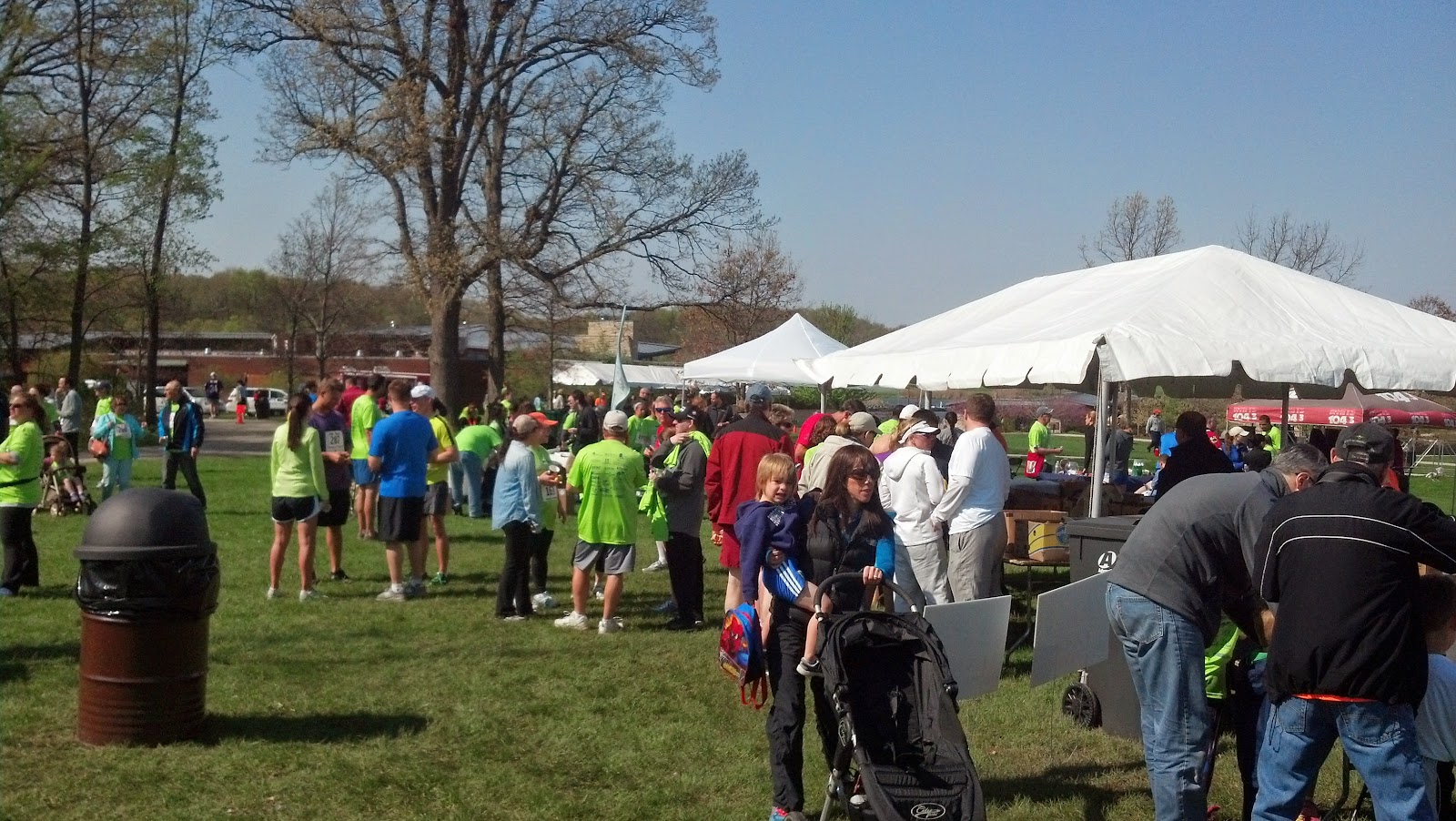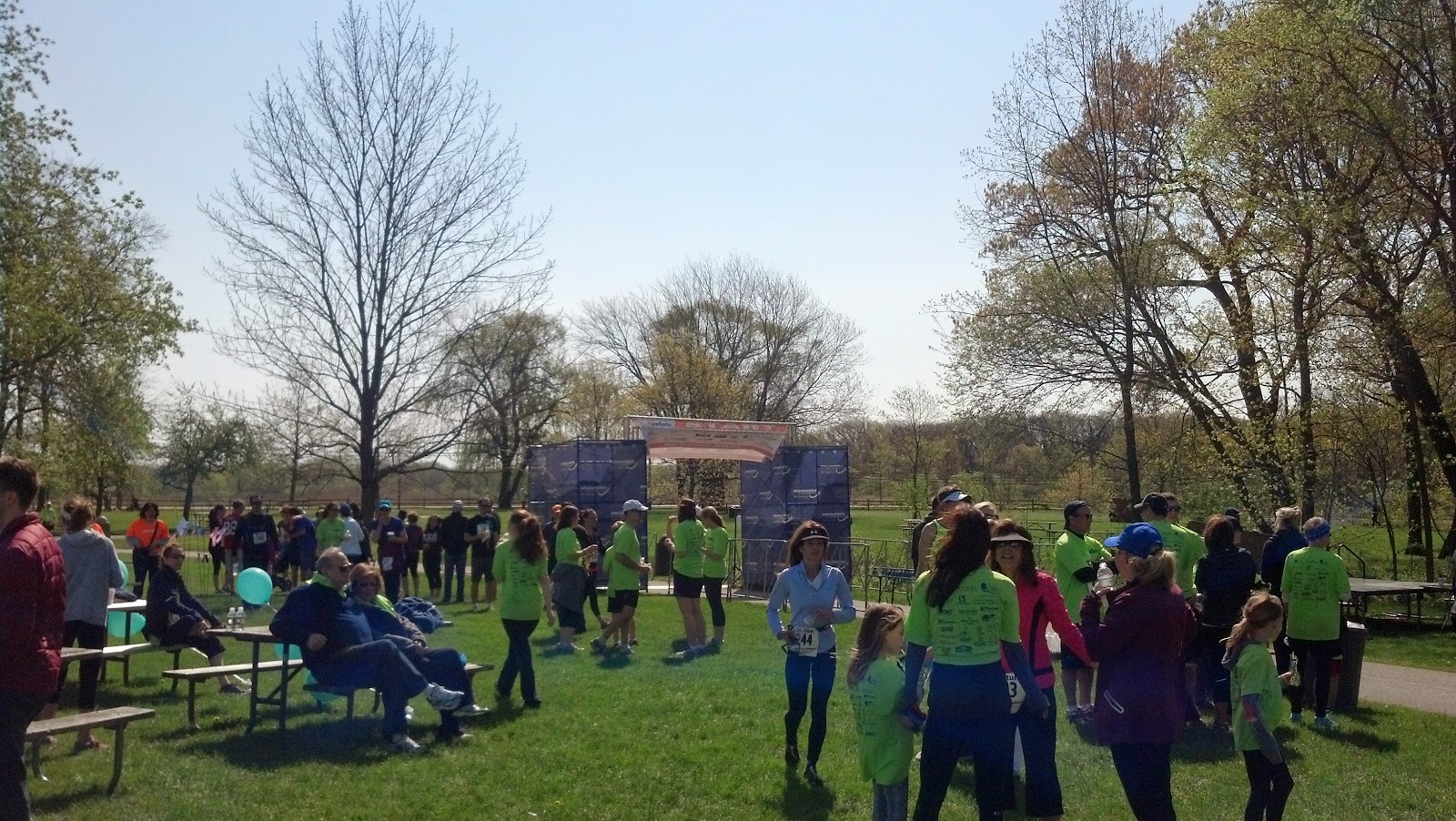 Also, some recent running wins!
1. Completed my first 5k.
2. Joined a running group.
3. First time running outside. (Meaning not just sprinting for 1 minute and walking the rest)
4. First time running with others. (This is really fun and way better than running alone!)
5. No longer experiencing back spasms.
Thank you to my inspirational friends!
Lenora James, Peggy Lovejoy, Tina Ellis, Heather Amey, Melanie Besaw, Jeff Browning, Nicole Mintiens, Scott Rowley, Scott Schaffer, Jennifer Ramos, Tiana Gehrke, Victoria Adelus, And the newbies in my life like my new running group created by Mike Brunette.  And others that I know I'm forgetting. THANK YOU!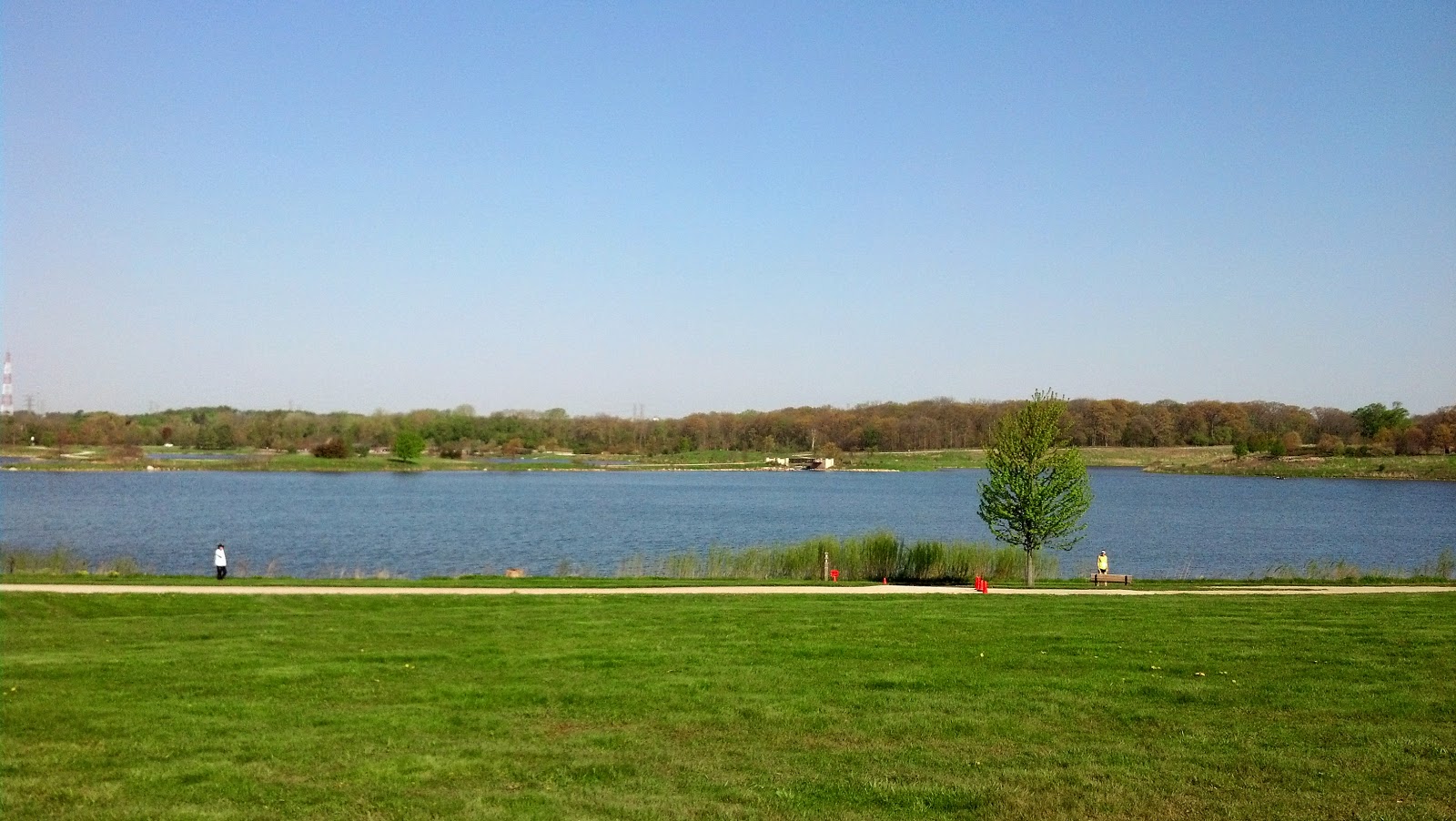 The race was in the beautiful Independence Grove, Libertyville, IL.